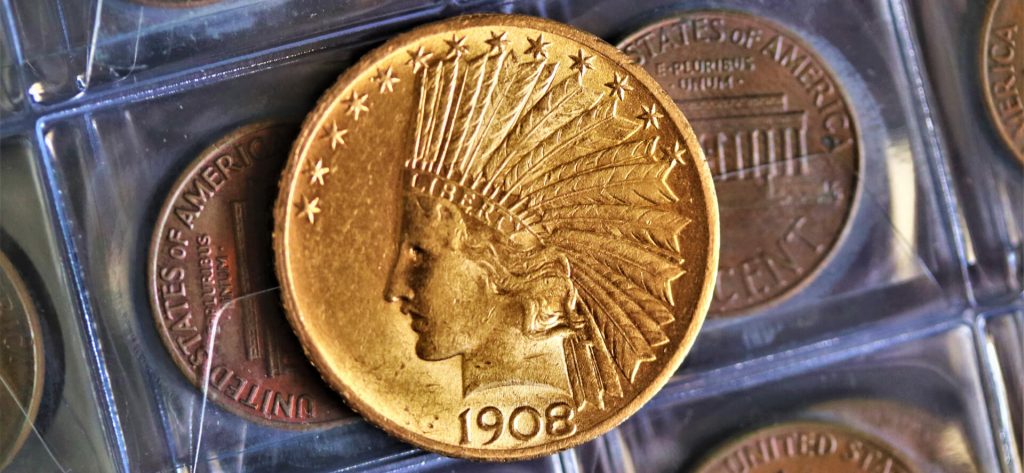 At Southern Coins & Precious Metals, we welcome individuals who want to sell gold, silver, platinum, palladium, coins and currency. Items can either be mailed to us or brought to our office in Metairie, Louisiana If you have coins, currency, U.S. or foreign, or any items made of gold or silver, remember that SCPM is here to give you an evaluation as to the value of your items.

Free Appraisal Services in-office or via mail

We always welcome and encourage clients visiting our store for evaluations. Coin condition is an essential factor in accurately determining the true value of your coin. Numismatists constantly gyrate coins on inspection to catch light reflections on their surface to determine true value and grade. Long-time, non-local customers who have developed trust in our services do transport coins via secure carriers like FedEx or USPS Registered Mail–insured for loss–for evaluations. This method is available if you choose but make arrangements with one of our numismatists first so tracking can be monitored on both ends. Finally, emailed or texted photos of coins are marginally useful at best to determine if you do have something worth an in-person look.


Bullion:


– We buy precious metals from those wanting to liquidate their coins & precious metals.




– We offer competitive rates.


– We will confirm prices via phone.

Coins:


– You can send numismatic material to our office in Metairie, Louisiana.




– We will appraise coins and provide you with an offer, often on the same day the coins are received.


– We purchase the vast majority of the merchandise that is offered to us.

Scrap:


– Southern Coins & Precious Metals has been buying gold since 1977.




– We professionally evaluate the metallic content of your items and offer you the best market prices.




– We use the latest technology to determine precisely the gold content of your items.


– X-ray fluorescent spectrometer analysis and melt assay available.




If you're interested in selling precious metals, please get in touch with Southern Coins & Precious Metals today. A leader in the numismatic community, our company was created to appraise fine metals, and to buy and sell rare coins and precious metals. New Orleans locals have trusted and depended on us for this service for 40 years. We look forward to working with you when you would like to invest in or sell precious metals, coins or currency. You are welcome to come in or contact us with any questions regarding the process. Come visit us and see for yourself why we have been trusted by our clients for the past four decades.


We are available daily from 9-5 CST M-F
(Appointments for sizeable lots are recommended)

504-887-0000 or 1-800-535-9704